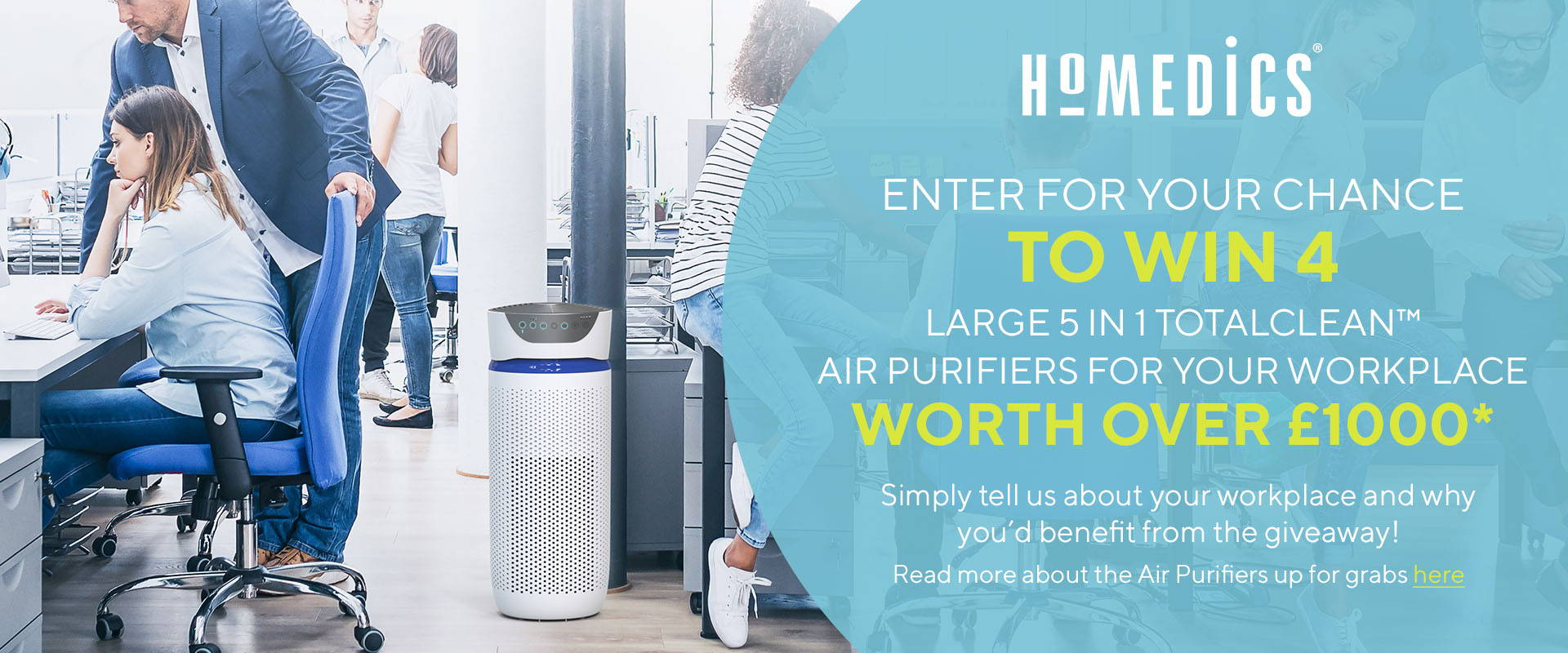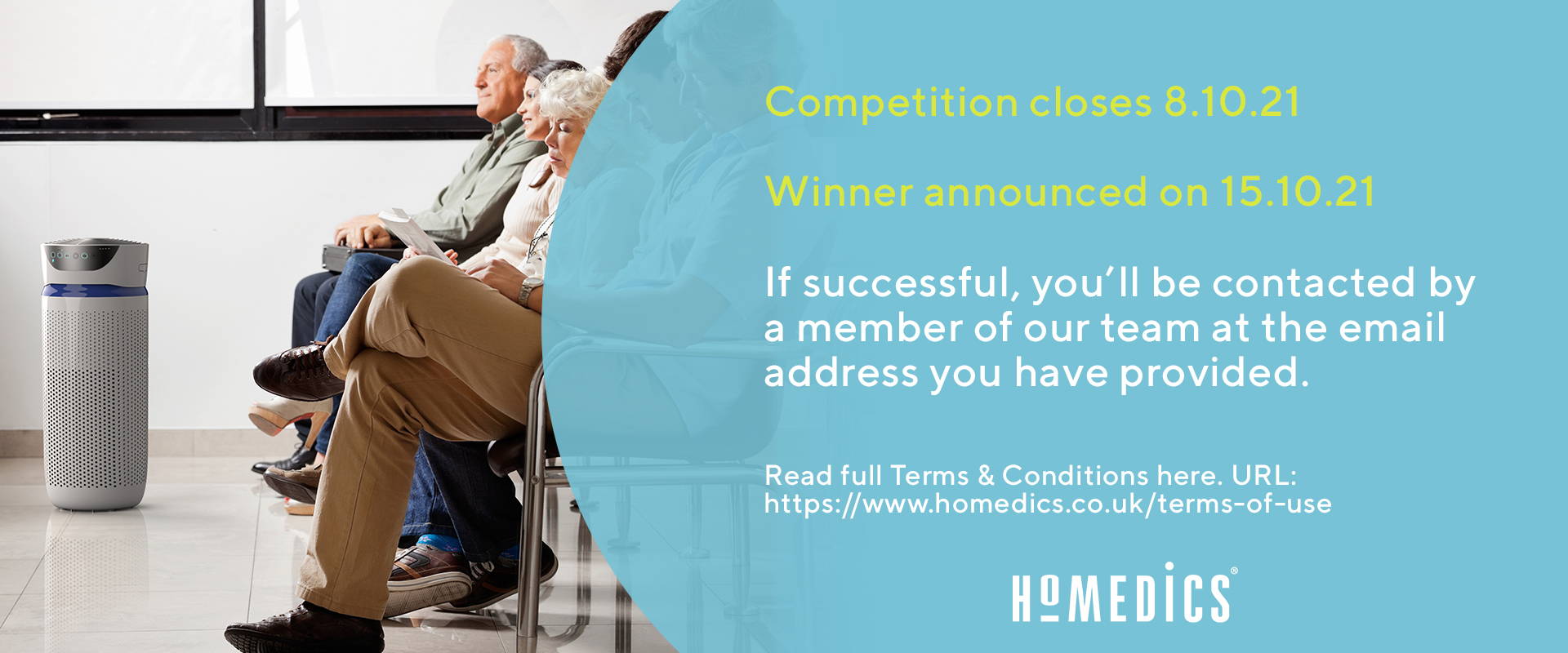 Which Air Purifier is up for grabs?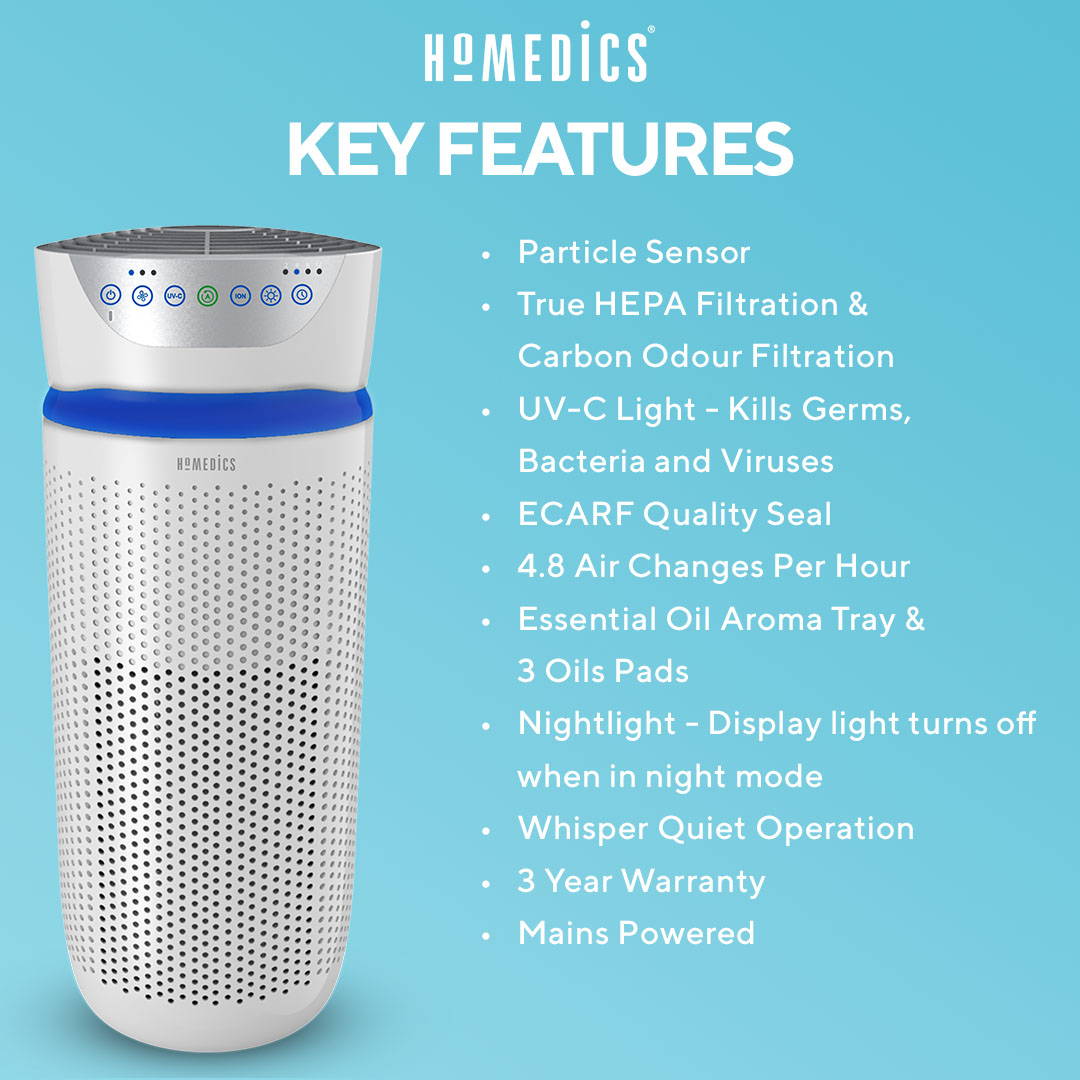 5 in 1 TotalClean™ Air Purifier - Large
With a 360° True HEPA filtration that removes 99.97% of airborne bacteria and allergens, the HoMedics 5 in 1 TotalClean Air Purifier helps you and your colleagues breathe easier at work.
Not only does the HEPA filtration system kill germs and viruses as small as 0.3 microns but it removes odours as it works and lasts 5 times as longer than a conventional filter.
With 4 speeds, a night mode for uninterrupted use during the night shift and replace filter indicators, you can rely on the 5 component parts within the purifier to leave you with a cleaner and fresher smelling workplace.